This Month in our Schools & Our Members' Lives


Kinry Road Elementary
Kinry Cares about Kindness: Spreading Positivity One Hello at a Time
By Katie Oliver
Kinry Cougars took part in a nationwide initiative entitled, "Start with Hello", developed by the Sandy Hook Promise Organization. The purpose - to teach kids how to build others up, especially those that are isolated or lonely, and make a point of reaching out to build true connections with one another. The result - a stronger sense of community.
Running from September 24th through 28th, this week-long campaign kicked-off with an assembly that focused on strategies for helping others connect to the school community and a read aloud by Mrs. Bish, principal. Throughout the week, students were challenged to start with hello and greet those they didn't know very well. Cougars also pinned positive and motivational messages all over a positivity board in the main hall, took part in a "Getting to Know You Bingo", and created a sea of green by wearing green in all shades to support the initiative and promote awareness.
Social isolation is an issue that continues to grow and impact schools around the world. Kinry students took action and were empowered that week. They came to realize that a simple "hello" can make a huge difference in someone's day and that there is strength...in the power of one.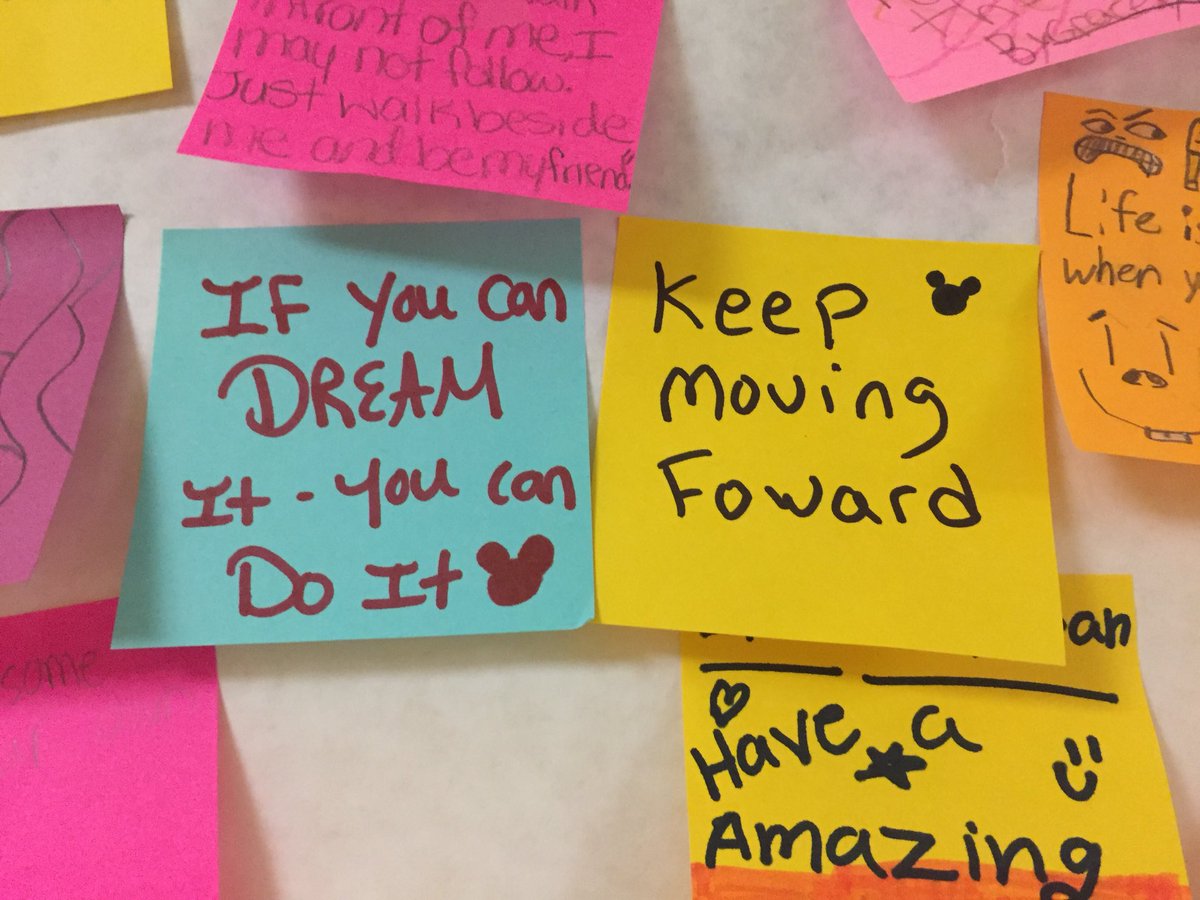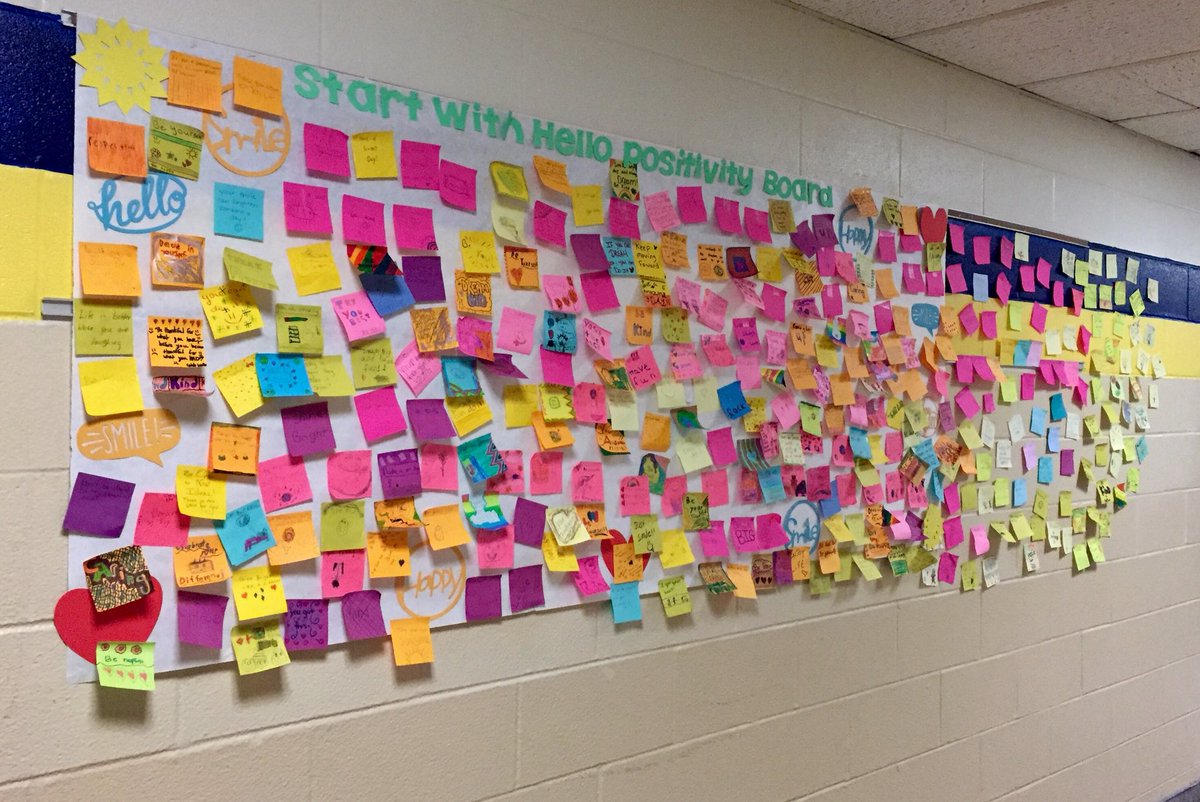 Fishkill Plains
Fishkill Plains welcomes Miss Amy Fazio as our new principal. The first event that we all shared with each other was GREEN OUT for Sandy Hook Promise Program- "Start with Hello!" All students and staff participated!

Orchard view

At Orchard View, September and October has been very interesting and eventful!

The Mediation Center of Dutchess County has been training students in Restorative Conflict Resolution every 3 weeks and has been the highlight of our Empowerment Academy for the last 2 months. The Science Department of Perino and Burlew earned a Grant from Earth Day Grant Fund which the students used to test lead in our soil in the surrounding areas. We are presently waiting on the results of the testing!!
Orchard View also was awarded a grant from the Community Foundation to attend Sharpe Reservation in November to work on team building. It is an event our school looks forward to every year!


Van Wyck
Krista O'Neill (WJHS & VWJHS) and her husband, Brendan welcomed a son, Thomas Joseph.
Lauren Wengert and husband, Chris welcomed a daughter, Lily Isla.
Carolyn Walsh married Vincent Dalrymple in July. Mr. & Mrs. Dalrymple celebrated with a honeymoon in Iceland!
Kiana Sullivan and Chris Del Bianco announced their engagement!

Myers Corners
Recently, The Caring Closet at Myers Corners Elementary received a large food donation as part of a young boy's birthday gift. Speech teacher Barbara Vorel's son, Christopher, asked for food donations in lieu of gifts for his 4th birthday. Though he still received many great birthday gifts, he was able to collect a truckload of food donations, which he delivered to the Myers Corner's Caring Closet as part of his birthday celebration. The food donations were then distributed by the counseling staff at Myers to families in need. Happy Birthday Christopher!!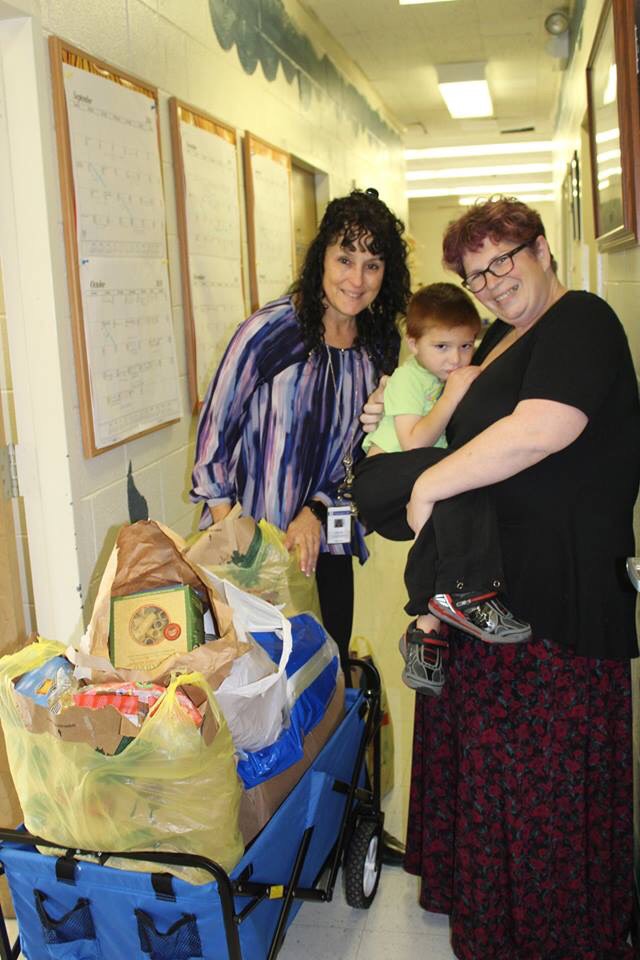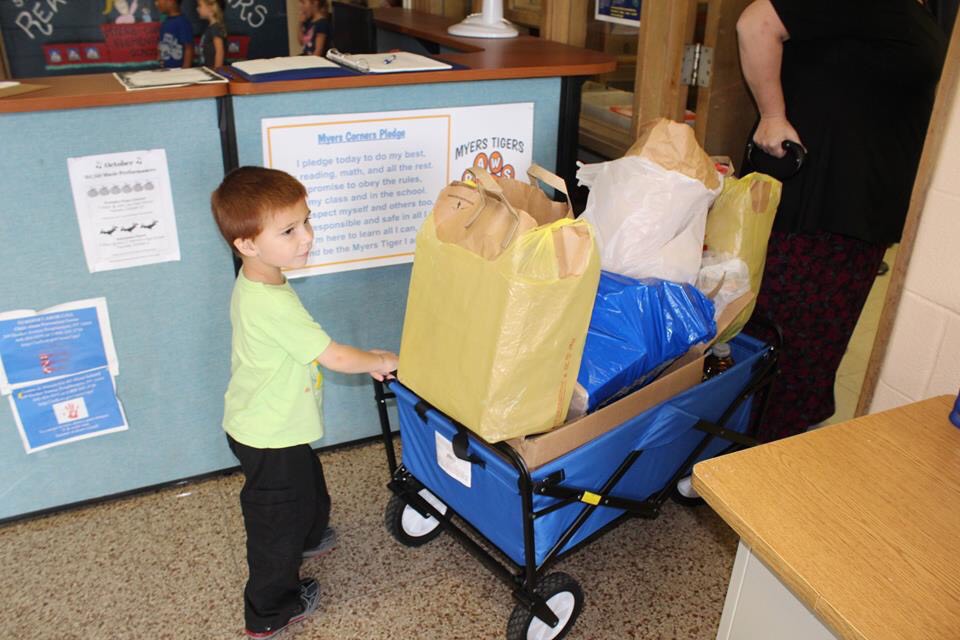 gayhead elementary

Maryalice Didiego, Gayhead fifth-grade teacher celebrated at the weddings of not one, but TWO of her children in 2018! Her son, Billy, married his high school sweetheart Krista Hayden. Both Mr. and the new Mrs. Didiego are John Jay alumni. Maryalice's daughter, Allison, married her brother's best friend Brendon Thomas. The new Mr. and Mrs. Thomas said their 'I dos' quite recently, the wedding taking place just last month!

Jennifer Moyles, Gayhead assistant principal, and Karen Ferrara, Gayhead special education teacher ran the Dutchess County Classic Half Marathon this past September to completion. Congratulations!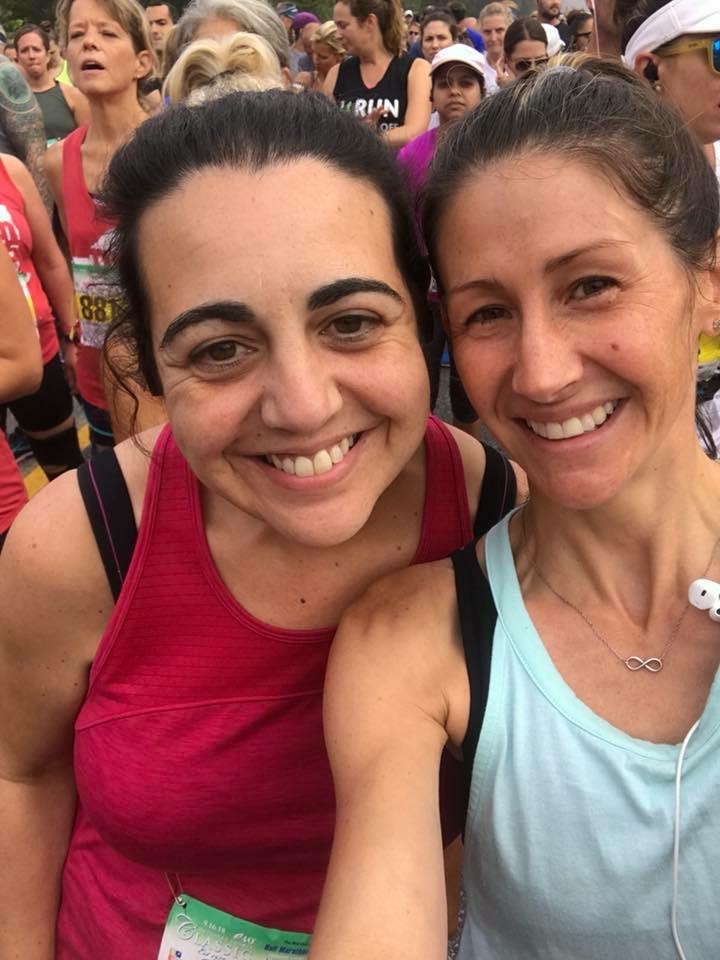 Jill Valentino, Gayhead AIS math teacher recently had her writing featured in both the print and online issues of Hudson Valley Parent magazine. For the September issue, Jill contributed an essay titled "Should You Let Your Baby Cry It Out?" sharing her experiences and feelings on the topic as well as those of other local Hudson Valley moms she interviewed for this piece, which is still accessible online at https://hvparent.com/cry-it-out-sleep-method. In the current (October) issue, Jill authored a piece for the "Real Talk" section of the magazine dedicated to parents of tweens and teens titled "Real Talk: Start The Conversation About Depression" where answers the question "How do I talk to my adolescent daughter if I feel she may be depressed?" Jill's thoughts fall under "A Mom's Perspective," and her essay is paired with one authored by a mental heath professional. Both articles are currently featured in this month's print edition of Hudson Valley Parent, a free locally-published magazine that can be found in various locations throughout the Orange, Ulster, and Dutchess county region. Jill's essay for this month can be accessed online as well at https://hvparent.com/real-talk-october-18-paul-schwartz

Gayhead, along with the Millbrook Football team, raised over $1200 for Sparrow's Nest in September by hosting a Green Out on September 28. The money was donated to help a specific family currently facing a substantial hardship. The Parish of St. Columba contributed finacially to the cause as well. Thanks so much to all who opened their hearts and wallets for the cause.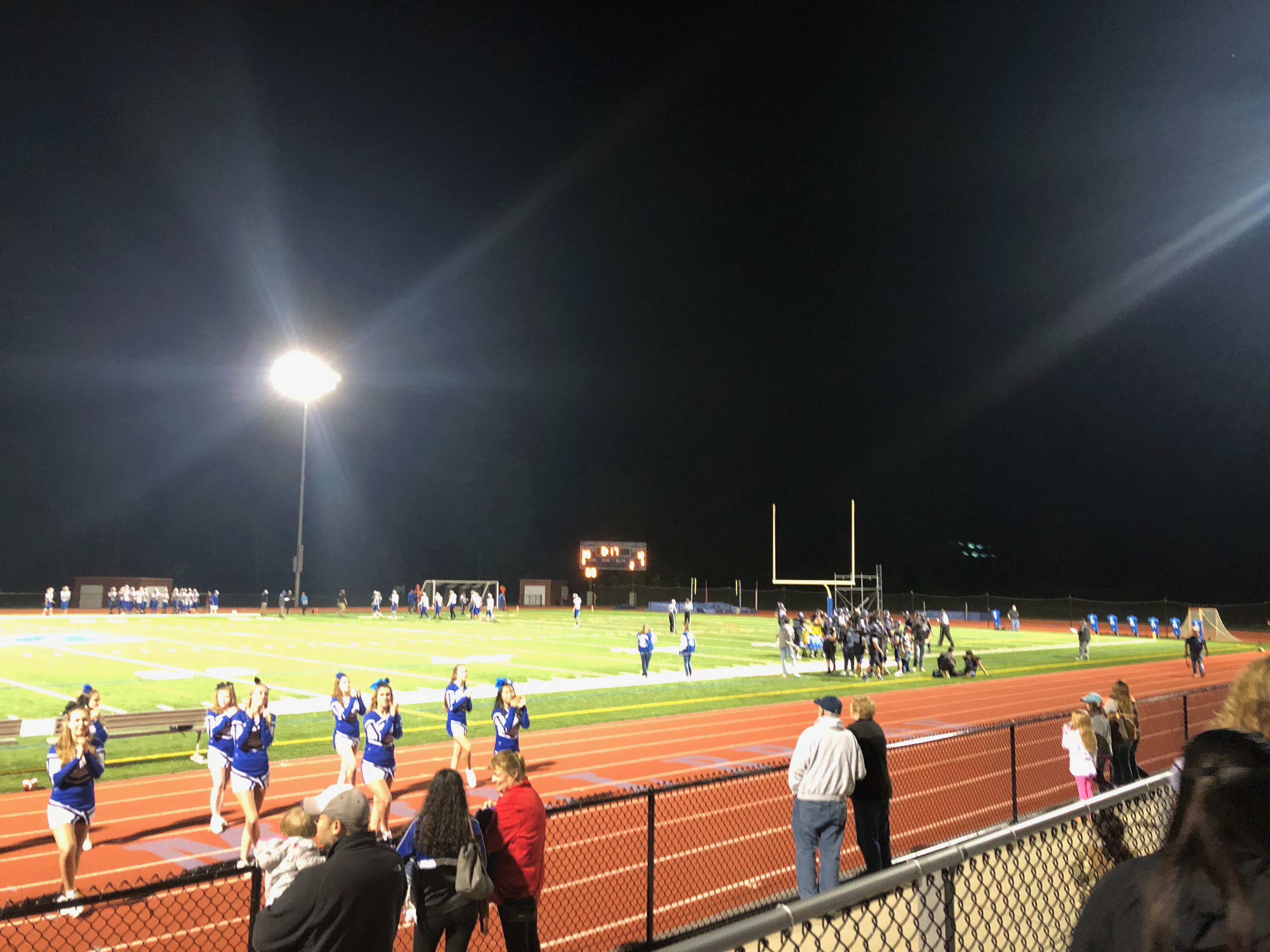 Kelly Hanna, Gayhead first-grade teacher, and Tracy Misch, Gayhead fourth-grade teacher began their brand-new Introduction to Mindfulness Club this October. This after school yoga/mindfulness program is dedicated to teaching children various breathing techniques, yoga poses (asanas), and relaxation techniques. The club members, led by Kelly and Tracy, engage in guided meditation, and music, craft projects, partner pose activities, and games are incorporated into club meetings as well.
The Introduction to Mindfulness Club was conceived to addresses challenges today's children face regarding personal stress management both in the school setting and at home. By learning specific meditation and mindfulness techniques, It is Kelly and Tracy's hope to teach children better practices in managing and displaying their own emotions.
Mindfulness is possessing "in the moment" awarness of our thoughts, feelings, sensations, and the surrounding environment. Additionally, mindfulness is the act of bringing acceptance to what one experiences, rather than defaulting to judgement. Mindfulness also helps to raise one's comfort level with respect to their unique experiences, too. When children are able to first, pause, then be able to connect to what is happening to them in its exact moment of occurance, they end up with increased choices of possible responses to their current situation.
Kelly and Tracy firmly believe that sharing mindfulness practices with young people hands these children necessary tools for resolving conflicts, handling stress, enhancing concentration and improving classroom focus. Most importantly, Kelly and Tracy feel that encouraging children to practice mindfulness can boost their overall mental and physical health! At Introduction to Mindfulness club meetings, students learn to access their own resiliency while concurrently developing useful skills they can utilize throughout their lives. It is Kelly and Tracy's hope that students will also walk away with lifelong passion for yoga, and of course, have lots of FUN