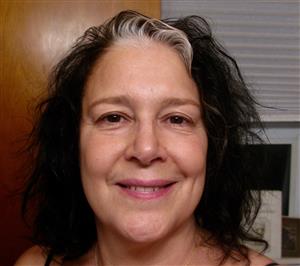 Linda Rappaport

Linda Rappaport has twenty-one years of experience as a "highly effective" public school educator, first in New York City, then in Putnam Valley. She has a deep understanding of current educational standards and what they look like in practice with the goal of cultivating authentic engagement and life-long learning.
After receiving her Master's Degree in Education from Columbia University Teachers College, she directed a non-profit 503-c Arts organization, which included grant-writing and budgetary responsibilities.
Ms. Rappaport has been a Wappingers Resident for 18 years, and has two children who attended schools in Wappingers Central School District.
She has worked as co-organizer of the Hudson Valley Fiction Writers Workshop for the past seven years. She currently volunteers at The Dutchess Outreach Food Pantry, making meals and serving food to children in an after-school meal program.
Goals for WCSD:
Quality Education
Ensure a safe and welcoming school environment




Maintain our high-achieving schools while addressing the needs of ALL learners




Develop programs that will support skills and practices of the twenty-first century
Fiscal Responsibility
Develop and maintain excellent educational programs while keeping within the tax cap
Explore sustainable energy practices throughout the district
Excellent Communication
Real-time emergency communication
Up-to-date user-friendly websites
Download:

Linda_Rappaport_bio.docx